meeting
Meeting with a writer Lidia Miś in Przemyśl
Asiais an eight-year girl.
Once upon a time she decides to go for a walk ,she goes to the library and finds an amazing book called "Visiting the Witches".
When she starts reading, it turns out that the book is magic. Asia moves to the land where seven witches live.
She must visit all of them….this is the beginning of a fairy tale written by Polish writer Lidia Miś.
Last week in Przemyśl Public Library witches, wizards and fairies could meet the author and take part in reading competition. Our school was represented by three contestants : Julia, Kasia and Emilka.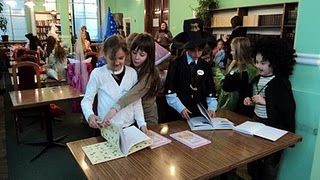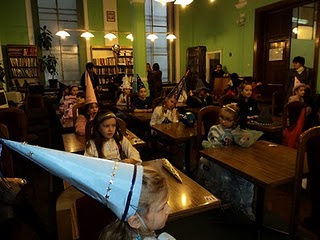 ---